The GGOS Coordinating Office ensures optimal coordination of the activities of the various GGOS components. As such, the coordinating office endeavors to support all GGOS entities to achieve all of their respective goals and supporting objectives in order to make their prescribed outcomes a reality.
Objectives
GGOS internal tasks:
Supporting the GGOS President, Executive Committee, Coordinating Board and Science Panel
Ensures the coordination of GGOS components (Bureaus and Focus Areas) activities
Ensures information flow
Maintain documentation of the GGOS activities
GGOS external tasks:
Managing and maintaining of the GGOS web and social media presence
Organization and support of meetings, conferences and workshops
Enhance inter‐services coordination
Managing of external relations
Headquarter

of Coordinating Office

The GGOS Coordinating Office is based at BEV (Austrian Federal Office of Metrology and Surveying) in Vienna/Austria since 2016.

Federal Office of Metrology and Surveying
(BEV – Bundesamt für Eich- und Vermessungswesen)
Schiffamtsgasse 1-3
1020 Vienna, Austria
Recorded presentations about recent developments and future plans in the GGOS Coordinating Office (from GGOS Days 2022):
Outreach & Education:
GGOS Portal – Revival of a Metadata Platform :
Martin Sehnal
Director of GGOS Coordinating Office & GGOS Web and Social Media Manager
GGOS
Manager of External Relations
On behalf of the GGOS community, the Coordinating Office manages external relations and engagement with stakeholder organizations such as the Group on Earth Observations (GEO), the Committee on Earth Observation Satellites (CEOS) and the International Science Council (ISC) World Data System (WDS). In this capacity, the Office also identifies opportunities to link geodesy with relevant United Nations frameworks and other instruments of engagement, such as the Sendai Framework for Disaster Risk Reduction and the UN-GGIM-World Bank Integrated Geospatial Information Framework.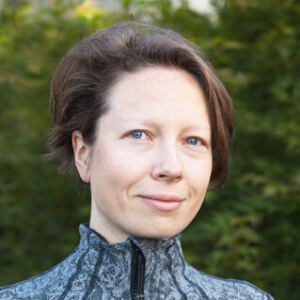 Allison Craddock
Manager of External Relations
GGOS
Working Group on DOIs for Geodetic Data Sets
The Coordinating Office also works to identify opportunities for improved coordination and advocacy within the geodetic community, establishing the Working Group on "Digital Object Identifiers (DOIs) for Geodetic Data Sets" in 2019. This working group consists of more than 20 members affiliated with IAG Services, working to establish usage parameters and advocate for the consistent implementation of DOIs across all IAG Services and in the greater geodetic community.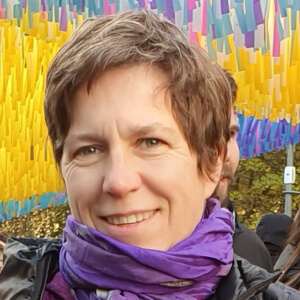 Kirsten Elger
Chair of Working Group on DOIs for Geodetic Data Sets
GGOS