GGOS Days 2021 (virtual conference)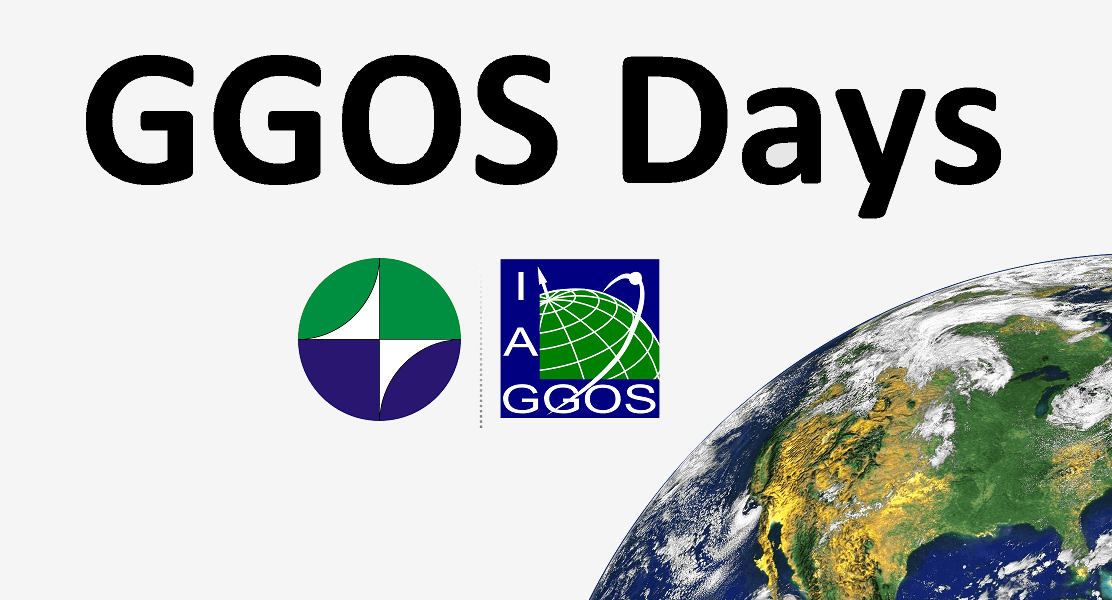 GGOS Days 2021 (virtual conference)
October 11, 2021|1:00 pm
-
October 13, 2021|3:00 pm
UTC+0
GGOS Days is the annual meeting of GGOS during which the different components of GGOS meet and report on their activities during the past year and their plans for the coming year. Everyone is encouraged to attend!
Due to the current still ongoing and uncertain COVID-19 situation, it was decided that the GGOS Days 2021 will take place again completely as virtual conference. So it will not be held as a hybrid meeting in Munich (Germany), as originally planned.
Dates and Times
October 11 to 13, 2021 with a duration of 2 hours each day from 13:00 to 15:00 UTC. Other Time Zones:
06:00-08:00 PDT (USA west),
09:00-11:00 EDT (USA east),
10:00-12:00 GMT-3 (Argentinia),
15:00-17:00 CEST / SAST (Europe/SouthAfrica),
22:00-00:00 JST (Japan),
00:00-02:00 (next day!) AEST (Australia east)
Agenda / Status Reports / Presentations
Please find the current Agenda, Status Reports of GGOS components and all Presentation Slides at GGOS Cloud:

Registration
Everyone is welcome to attend this conference for free. Please register to attend the GGOS Days 2021.
Recording
The entire virtual conference will be recorded. Parts of the recording will be available on the GGOS YouTube Channel after the conference. All presenters and participants agree to publish the recorded videos on the GGOS YouTube Channel.
Join Meeting
The GGOS Days 2021 are hosted on the GoToMeeting video conference platform. Please join the meeting with your computer by this link (valid for all 3 days):
You can also join this meeting by calling with your phone (see phone numbers below) and using this
Access Code: 397-167-949
Registered Participants
This website will be regularly renewed. Please visit it again at a later date.