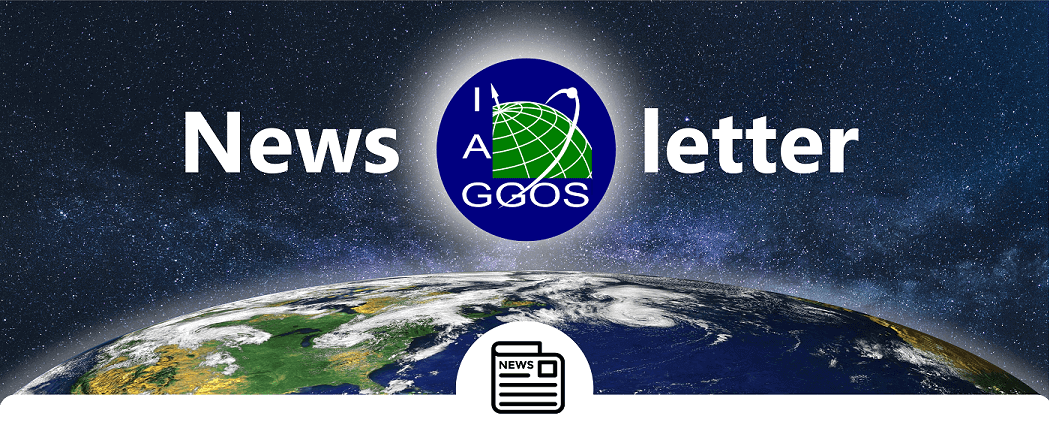 September 2022 - Latest News

The elections of GGOS President for the period 2023-2027 will take place until IUGG General Assembly 2023. Please make your nomination of the next GGOS president until December 1st 2022.


We need your input to inform and guide the goals of the next GGOS Strategic Plan. Your contribution is highly appreciated.


Ionosphere The Earth's ionosphere as part of the upper atmosphere is the most important atmospheric layer for radio wave propagation in space between the satellites and the Earth. It has, for example, a large impact on the accuracy of positioning and navigation, but also on up-to-date GNSS applications such as autonomous driving and precision farming. Under usual circumstances, the ionosphere …



UPCOMING EVENTS
The Unified Analysis Workshop (UAW) 2022 will be hold on October 21-23, 2022 in Thessaloniki, Greece together with the REFAG 2022 Symposium. It is co-organized by the IAG's Global Geodetic Observing System (GGOS) and the International Earth Rotation and Reference Systems Service (IERS) for the purpose of discussing issues that are common to all the space-geodetic measurement techniques. It is …


GGOS Days is the annual meeting of GGOS during which the different components of GGOS meet and report on their activities during the past year and their plans for the coming year. Everyone is encouraged to attend! Date and Venue It takes place as a 2 days hybrid meeting in Munich (Germany) at the Bavarian Academy of Science and Humanities …