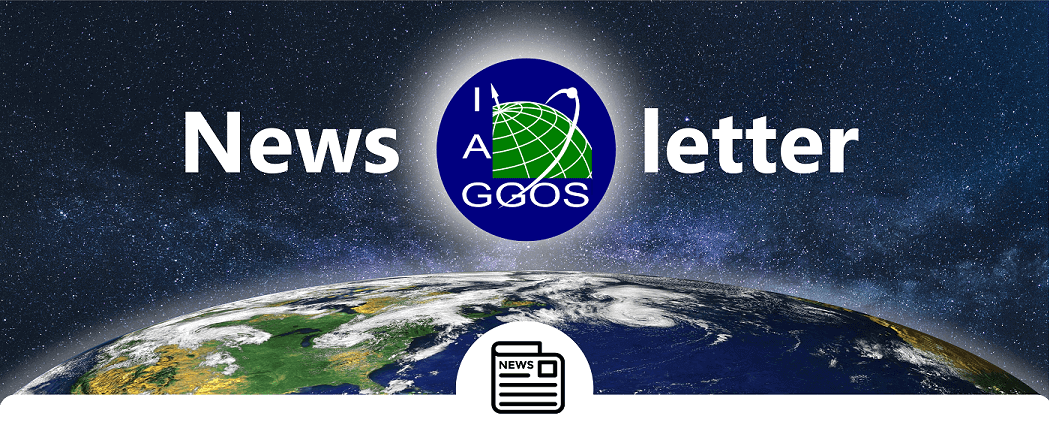 LATEST NEWS

Read this book review by Hansjörg Kutterer about the recently published "Mission Earth" book about the science of measuring the Earth.


How can we provide a stable reference for measuring changes of our planet?


Do you know what geodesy is exactly and what GGOS does? This film immerses you in the world of geodesy and outlines its benefits for society.



The Information Platform about geodetic
The GGOS CB meeting will be held as a virtual 3-hour conference on Monday, 16 May 2022 (2:30 PM - 5:30 PM CEST) . More information will follow... Link to virtual meeting: https://meet.goto.com/ggos/ggos-cb-meeting-2022 You can also dial in using your phone. United States: +1 (571) 317-3116 Australia: +61 2 9091 7603 Austria: +43 7 2081 5337 Finland: +358 923 …


GGOS has its own session at the next EGU General Assembly 2022. Be aware, that the dates of EGU GA 2022 was moved from begin of April to 23-27 May 2022. More information will follow ... The Global Geodetic Observing System: Geodesy for Science and Society The Global Geodetic Observing System (GGOS) provides measurements of the time varying gravity, rotation, …


It is planned to hold the Unified Analysis Workshop (UAW) 2022 in October 21-23, 2022 in Thessaloniki, Greece together with the REFAG 2022 Symposium (IAG International Symposium on Reference Frames for Applications in Geosciences). It is co-organized by the IAG's Global Geodetic Observing System (GGOS) and the International Earth Rotation and Reference Systems Service (IERS) for the purpose of discussing …


Further IAG related or other events: